Fresh, Clean Water and Superior Septic on Demand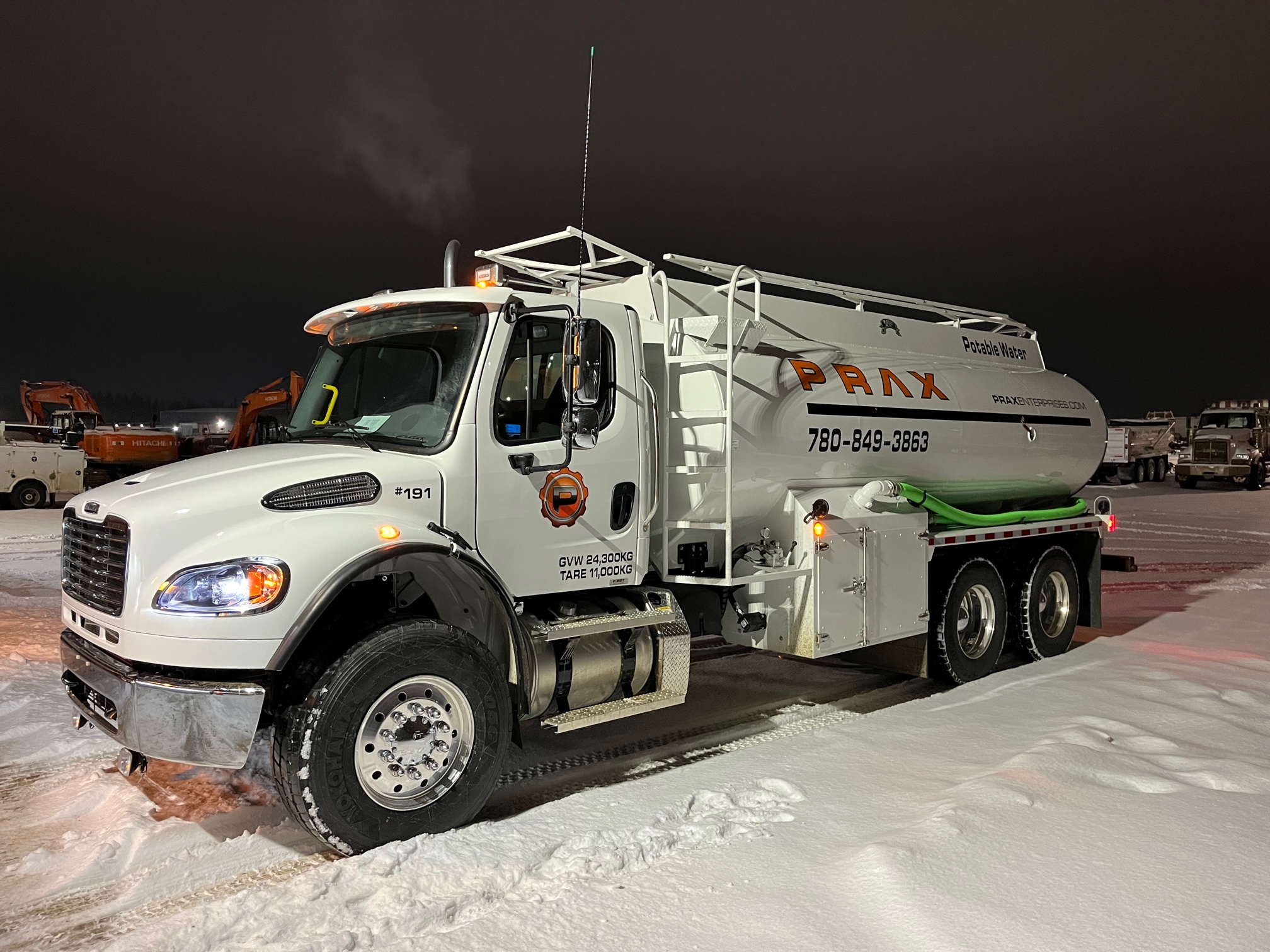 When it comes to the delivery of fresh, clean drinking water and regular septic services, PRAX employees are standing by to deliver 7 days per week.
Water: The PRAX team prides itself on same-day, cost-effective potable water delivery with sanitization is always our number one priority; we complete water testing through the Alberta Provincial Lab for Public Health. Our trucks never transport anything but potable water from approved municipal filling stations.
Septic Vacuum Trucks: PRAX offers a tri-axle vac truck as well as a tri-drive combo unit for both residential and commercial septic needs.
Residential:
Septic & Holding Tank Cleaning
Flood Cleanup
Drain & Line Cleaning
Thawing Frozen Lines
Commercial:
Hazardous & Non Hazardous Oilfield Waste
Septic & Holding Tank Cleaning
Bulk Waste Water Disposal
Shop / Car Wash Sumps
Fish Cleaning Stations

Contact Us
At PRAX, we pride ourselves on our team's ability to supply high quality workmanship that's always on time, on point and on budget. We have experienced operators and crews with a long history of providing safe, reliable services to meet the most demanding needs of our clients. Call us today about your next project, regardless of its size.