Porta Potty Service Clean and Sanitized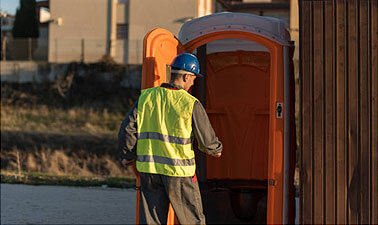 From initial setup to maintenance, sanitation and takeaway, PRAX provides comprehensive porta potty services to meet the needs of your project or event.
At PRAX, We specialize in the supply and service of porta potties for construction sites and special events of all sizes throughout northern Alberta. As a leading Slave Lake area portable toilet rental company, we pride ourselves on providing the highest quality experience, support, and level of sanitation to our clients.
We have a variety of models including heated units, women's porta potty models, and more. Talk to us today and have your porta potties on-site tomorrow!
Porta Potty Units Delivered Sanitized and Stocked
Strict Adherence to Sanitary Guidelines
Regular Maintenance Schedules Followed
Ladies Porta Potty Units Available
Heated Porta Potty Units for cold-weather operation
Long-Term Porta Potty Rentals Available

Contact Us
At PRAX, we pride ourselves on our team's ability to supply high quality workmanship that's always on time, on point and on budget. We have experienced operators and crews with a long history of providing safe, reliable services to meet the most demanding needs of our clients. Call us today about your next project, regardless of its size.